Nothing beats a hearty breakfast any day of the week – but especially when you're camping in your new or used RV. A great breakfast sets the tone for the whole day and everything you have planned. And what's a better spring camping recipe than for the most delicious French toast you've ever had? It's perfect to top with some fresh fruit and enjoy with a hot cup of coffee.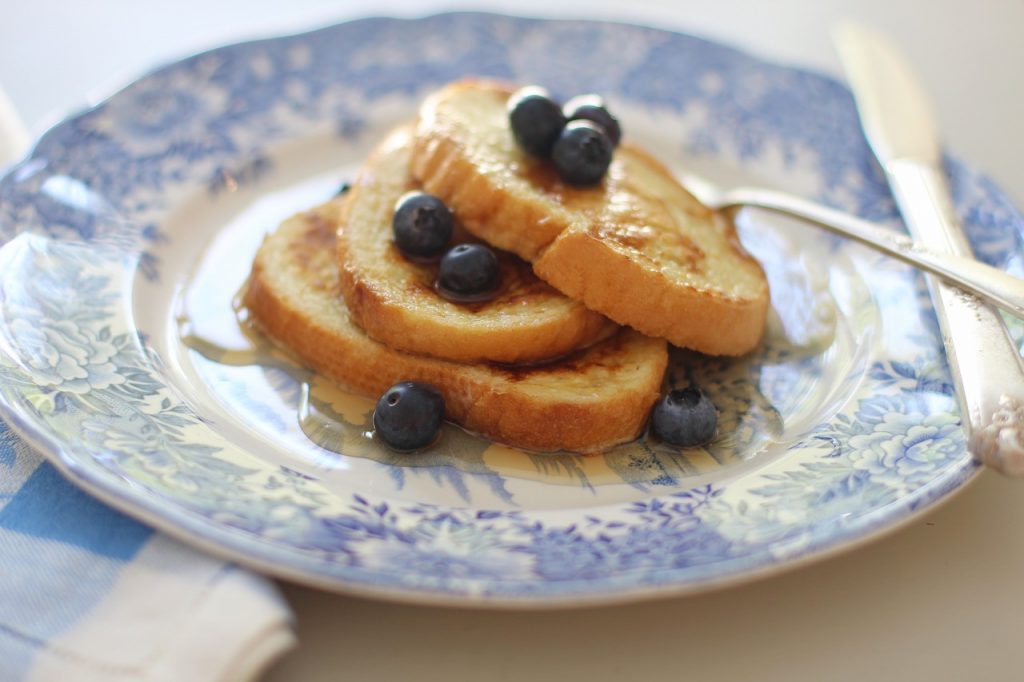 The Key to Perfect French Toast
I hated French toast for years! It was always thin and soggy. Once I figured out the key to making perfect French toast, it was a total game changer. There are three things you need to know:
The right bread: use sourdough bread. Texas toast or classic bread are too soft and absorb too much liquid, and give you soggy, limp French toast. Sourdough is denser and drier, and it's perfect for French toast.
The right mixture: don't thin your egg-dip mixture too much. Adding too much milk or water to the eggs makes it too thin. Keep it thick so it forms the perfect crust and doesn't totally saturate the bread.
The right timing: don't soak your bread in the mixture. A quick dip is all that's needed.
Follow those tips and you'll be well on your way to enjoying the best French toast ever!
Ingredients:
Sourdough bread (2-4 slices per person)
Eggs (1 egg per slice of bread, plus a couple extra)
½ cup half and half
½ tsp vanilla (optional – some of our kids like this and some don't. We make the vanilla-less ones first, then add vanilla to the remaining mixture)
Syrup
Butter
Other toppings you might like: fresh sliced strawberries, blueberries, chopped pecans, or sliced bananas. Our rule of thumb is: "whatever fruit is in season!"
You'll also need:
Medium bowl
Whisk
Tongs or fork
Spatula
Griddle or frying pan
Nonstick spray
Let's get going!
Heat your frying pan or griddle to medium high heat and lightly spray with nonstick spray.
While the griddle or pan is preheating, crack the eggs into bowl. Add the half & half and the vanilla, if you're using it. Whisk well to combine.
Work quickly! Dunk each piece of bread in the egg mixture and remove with tongs or fork, placing immediately onto the cooking surface. Don't let the bread sit and soak in the mixture. You really just want to dunk it quickly enough to coat each side.
Cook until the French toast is golden on both sides.
Serve with butter, syrup, and/or fruit toppings you like.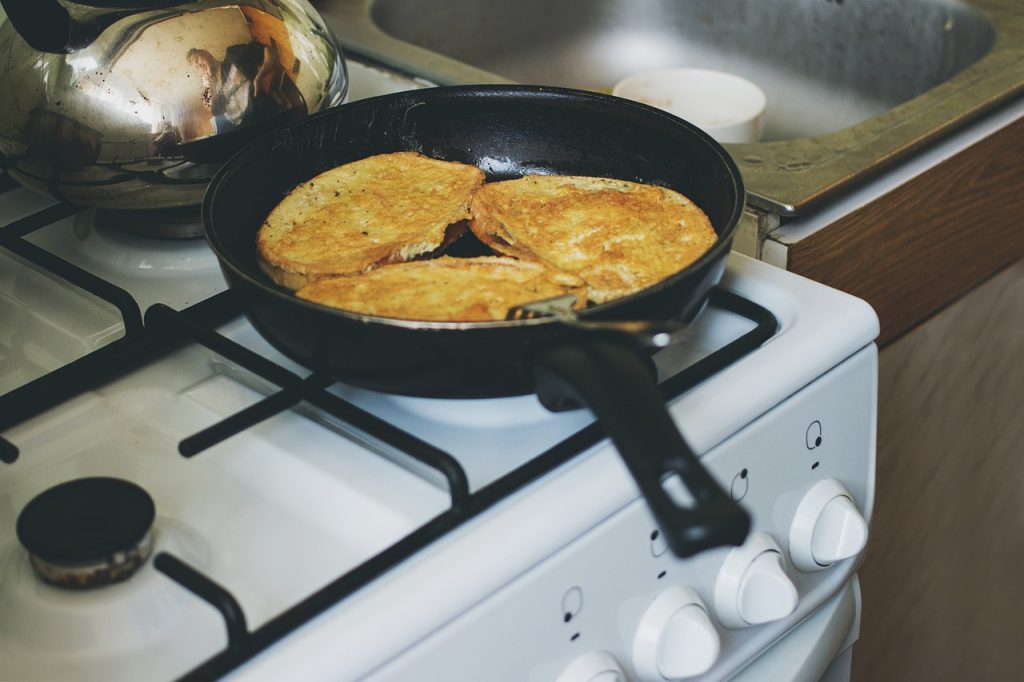 This is the perfect camping recipe to use with your RV's outside kitchen on cool spring mornings. We'd love to help you pick out the perfect RV for your family's needs. Contact us today!